Your User Agent
CCBot/2.0 (https://commoncrawl.org/faq/)
Copied!
Your IP Address
44.212.94.18
Country Name: United States
City Name: San Diego
Latitude: 32.8072
Longitude: -117.1649
Location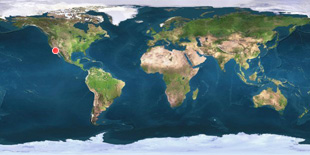 Browser Information
Browser Name: unknown
Browser Type: Unknown
Browser Version: unknown
Browser Engine: unknown
JavaScript:
Cookies:
Screen Resolution:
Browser Window Size:
Opera System Information
Name: unknown
Version: unknown
Platform: unknown
Device Information
Name: unknown
Brand: Desktop
Type: Desktop
What Is a User Agent?
A browser's user agent string (UA) helps identify which browser is being used, what version, and on which operating system. When feature detection APIs are not available, use the UA to customize behavior or content to specific browser versions.
Useragent is a small piece of data that is sent by your web browser when accessing a website or application. It is used to identify the type of browser you are using, what device and operating system you are using, and the version of the browser you are using. This information is important for websites and applications to ensure optimal performance and compatibility. It also allows developers to customize their websites and applications based on user agent data.